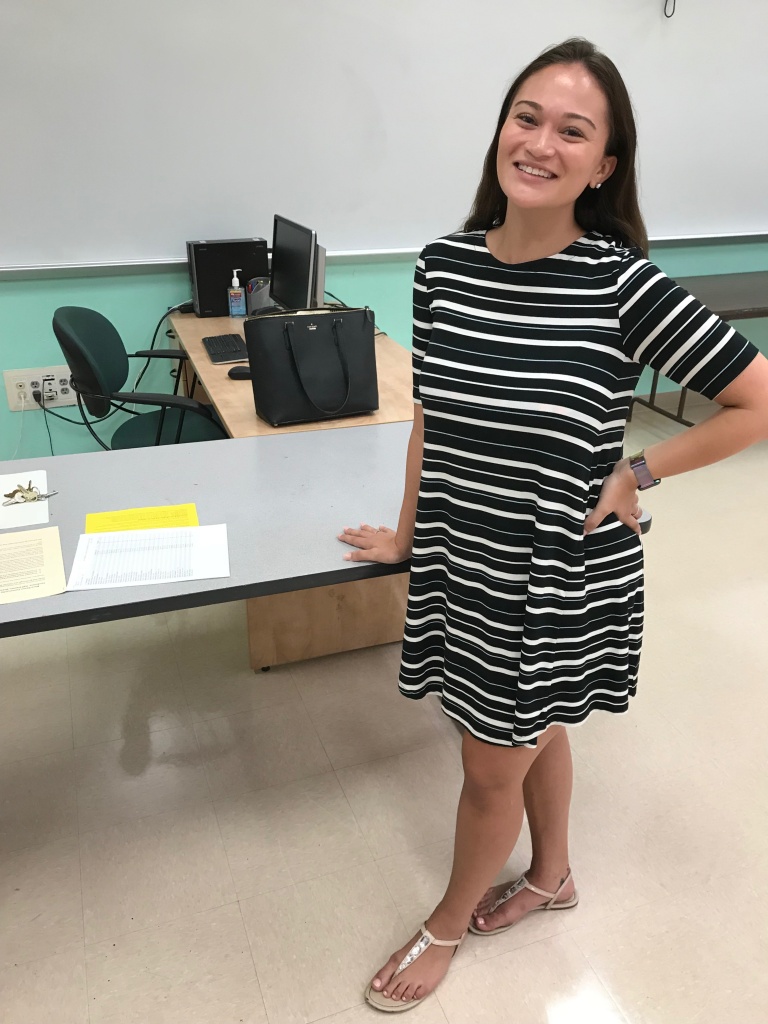 Replacing Mr. Tay seems like an almost impossible task given the affection the drama students have for him. The theater was even dedicated to the man who took the Drama department from a simple sleepy idea to full-blown drama productions that rival some high schools.
But as Popeye would say: "Me thinks we have found a replacement for the irreplaceable Mr. Tay!". Her name is Lauren Nolan and having talked with only briefly by phone and in person, it is easy to see why Principal Slack hired her on the spot. Even though she is young, she has a tremendous love of drama, theater, and most important: has great directing skills.
As an actor, she is not too shabby herself! In 2014, she won the South Florida Cappies "Best Actress in a Play".
On her resume, she lists her skills which certainly match up with what is needed at the job and then some:
Skilled in theatrical performance, production, and management
Experience teaching middle school age children
Ability to develop and teach a theater curriculum
Knowledge of technical theater including costuming, lighting, scenic design, and development
Strong verbal communication skills
Experience in thespian troupe management
Lauren's Vision
Lauren's resume lists the following objective:
"To secure a theater teaching job in a supportive school environment where my theater skills and prior teaching experience can be used to help the theater program thrive while cultivating a love for theater in the students I teach."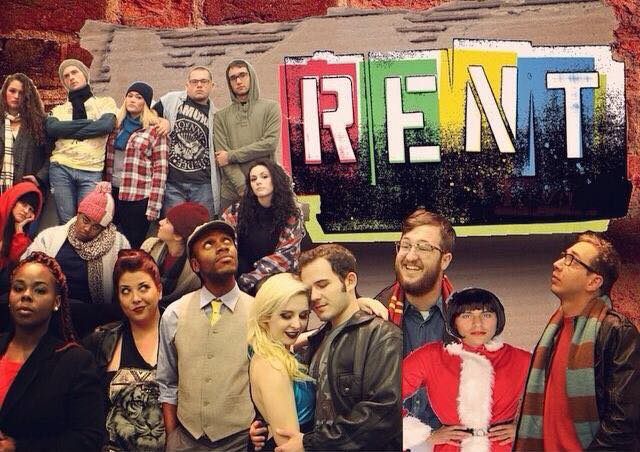 Musical Director Experience
Despite her young age, Lauren has extensive experience directing almost 20 musicals since 2013.

2013-2018 Director (Kids are Broadway Bound): Hairspray, Wedding Singer, Legally Blonde, Into the Woods, Footloose, Addams Family.
2013-2018 Assistant Theater Director  (Kids are Broadway Bound): Willy Wonka, Seussical the Musical, 25th Annual Putnam County Spelling Bee
2017 Theater Director (French Woods Festival for the Performing Arts): Willy Wonka, Pinocchio, Aristocats, The Little Mermaid
2016  Summer Camp Coordinator (Cambridge Schools): 101 Dalmatians, Cinderella
2013-2014 Assistant Theater Director (Pope John Paul II High School): A Christmas Carol, Tarzan, Shrek the Musical
BIG Plans
Lauren plans to form two new clubs including a technical scenery club, and a junior thespian troupe for competition. This is in addition to the drama club that will put on its annual musical. This will allow for all of those interested in theater to find their space. If they are not acting themselves, they can join the technical theater club. If they want to be on stage, they can join the musical, and if students are really "serious" about becoming an actor or actress in theater and beyond, there will be the new Junior Thespian Troupe.
Drama Club
Of course, drama club is coming back bigger and better than ever building on Mr. Tay's work and will continue it's main objective: inclusion! All who want to be in a musical, will have a place. The plans are to add two or three more clubs to augment the drama club. And no, she does not know what musical she will be doing this year or at least is not letting anyone know just yet! That will be announced soon…
Technical Theater Club
Lauren's first addition to BRCMS drama department will be a new second club for technical theater. Technical theater encompasses all that goes into making a staged production. The areas of technical theater are scenery, lighting, properties, costuming, and sound. All of these areas work together in a production to establish the place, time period, and mood of the production.
Junior Thespian Troupe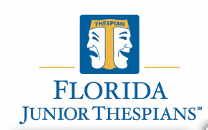 Another new club will be the forming of an official junior thespian troupe that will compete locally and statewide. This is something Mr. Tay wanted to start as well and it's great to see this come to BRCMS. "I couldn't believe that there wasn't one here already at Boca Middle. This is my number one priority," said Lauren.
This will allow the more serious thespians at BRCMS to take their craft to higher and higher levels preparing them for High School drama and beyond.
Welcome!
We welcome Lauren with open arms and look forward to an exciting 2018-2019 edition to the drama department of BRCMS. Lauren looks more than capable in filling the shoes of the beloved Mr. Tay who of course promised to be here in 2019 for the production of the musical.
Meeting with Parents and Students Soon!
Lauren said she will be calling a meeting for the drama club very soon calling all the students and parents together.
The date and time will be announced soon!